Rimming the shore of Lake Bemidji is downtown Bemidji, greeting all with an unmatched, sparkling welcome. It is along this lakeshore visitors can enjoy fishing piers, beaches, parks and picnic areas, an amusement center, one of Minnesota's most beautiful golf courses, and the world famous statues of Paul Bunyan and Babe, the Blue Ox.
Connecting to Lake Bemidji is Lake Irving. Viewed as one lake by the Ojibwe, the waterway was described as a "bimijigamaa" (lake that traverses another body of water), thus naming it "Bemijigamaag-zaaga'igan" (Traversing Lake). Because of the unique form Lake Bemidji and Lake Irving collectively form - the shape of a footprint- legend declare these lakes were actually formed by Paul Bunyan himself, as he walked the Bemidji northwoods.
When you consider lakes Bemidji and Irving are just two of over 400 lakes found within a 25 mile radius, you begin to understand- there is a lot of sky blue waters to explore when you Visit Bemidji!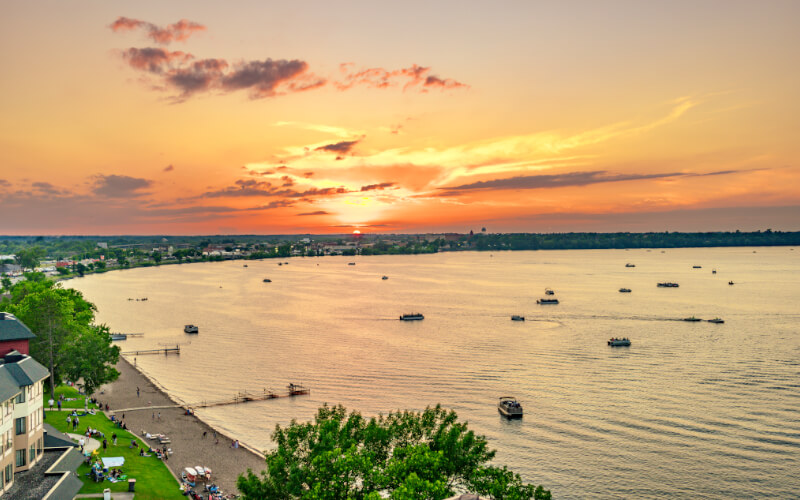 Give us a follow to find inspiration for your next visit and share your own adventures!