Bemidji's Convention Center & Arena on Lake Bemidji
Awarded the Prime Site Award for Excellence from the Facilities Media Group, the Sanford Center, overlooking Lake Bemidji, offers unmatched, flexible space for all meeting and events needs.
As greater Minnesota's premier facility, Bemidji's 185,000 sq. ft. Center offers flexible space to accommodate meetings, conventions, exhibits, sport activities, training, concerts… just about any event or gathering need you have!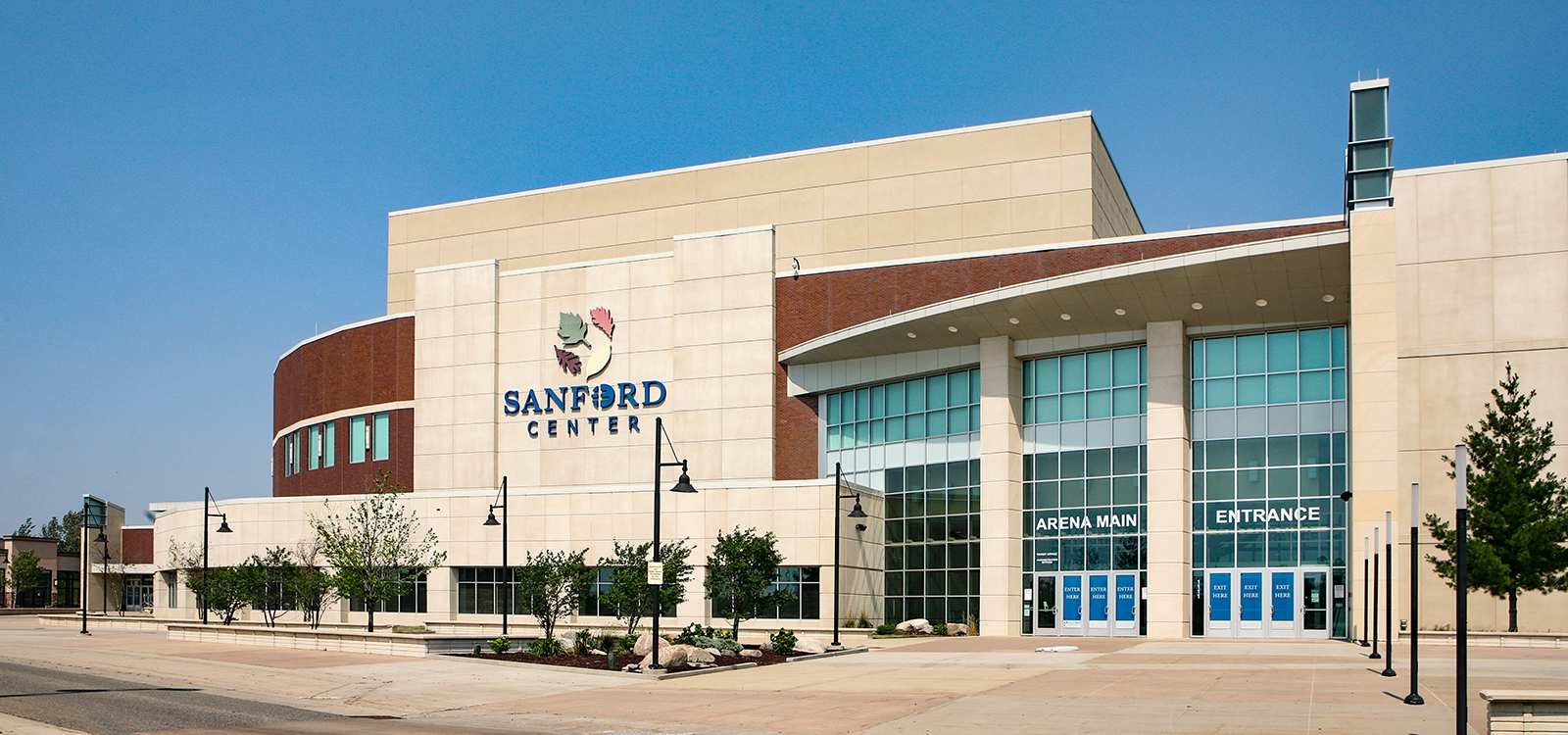 The Sanford Center is turning 10 this year! They have been the meeting place for many conferences, concerts, and the home of Beaver Hockey. Help us celebrate!
Greater Minnesota's premier meeting and event facility, Bemidji's 185,000 sq. ft. Convention Center is the perfect location to host your...
Conferences, Banquets & Meetings
Exhibit Space
Concerts & Events
Food & Promotional Services
Sports
Conferences, Banquets & Meetings
Our beautiful lakeside location with flexible space options is what makes Bemidji's Convention Center the perfect location. With multiple sectioned floor combinations, the facility also includes generous space for pre-function needs, registration and coat check. Plus three truck docks allow for easy access for set-up and tear down.
Sanford Center's space includes:
10,000 sq. ft. Grand Ballroom
Ballroom that can be divided into three 3,300 sq. ft. ballrooms
Four 1,000 sq. ft. lakeside Meeting Rooms or interconnect two of the Meeting Rooms for 2,000 sq. ft.
Plus all rooms are:
Audio/Visual ready
Wi-Fi accessible
Electric, data and A/V utility grid

The Grand Ballroom and Arena offers up to 45,000 sq. ft of interconnected space, easily accommodating 325 vendor booths. Convenient, free parking is included for up to 1,200 vehicles.
Sanford Center's concert space offers seating configurations for attendances of 1500 to 5800, with main floor space for 160 vendor booths. Sanford facilities include:
Built-in concession stands
Communication & media center facilities
Truck access to arena floor
If you are looking to offer premium seat options, one of 25 private Luxury Suites are available. Each Suite can accommodate up to 16 guests and includes prime amenities that include:
Comfortable leather balcony seating arrangements
Wet bar with refrigerator overlooking the arena
34" High Definition flat screen TV
Food & beverage catering with personal server
Food & Promotional Services
Sanford Center staff are available to service your event needs with:
Full kitchen facilities to provide in-house catering
Complete food & beverage and concession management services
Event booking and promotional services
Give us a follow to find inspiration for your next visit and share your own adventures!