Commercial charter and jet service available.
Twelve-inch bituminous 5700' and 6600' runways.
Runways can accommodate up to the size of 737s.
High-intensity lights.
The Bemidji Regional Airport is the 4th busiest passenger terminal in Minnesota with some 30,000 people annually flying in and out of Bemidji. Located about three miles from downtown Bemidji, Delta provides domestic service for the Northern Minnesota area. The airport is owned by the City of Bemidji and Beltrami County and offers free parking to customers.
First City Taxi and Bemidji Cab provide taxi service to the airport. Enterprise and Alamo car-rental companies are also located at the airport.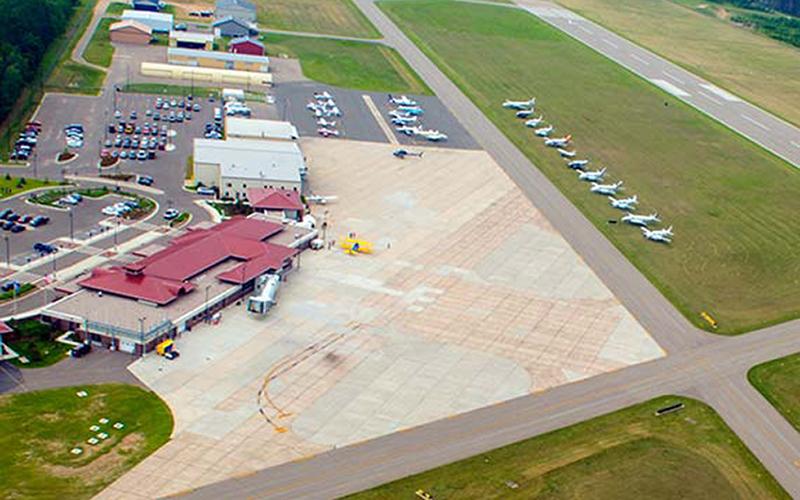 Additional Flight Options
Delta Airlines
Daily non-stop service to Minneapolis/St. Paul
Bemidji Aviation
218-751-1880 | 800-332-7133
Charter flights for passengers and cargo. Air ambulance. Scenic tours

Bemidji Aviation is a Fixed Base operator (FBO) based in Bemidji, Minnesota.

Bemidji Aviation is a full service operation providing fuel, maintenance, hangar rental, plane rental, flight training, car rental, pilot supplies and a pilot lounge.
Private use, permission required prior to landing

Turf 2263 x 150 ft

Seaplane ramp and docks on Grass Lake. Tie-ups.

Lake elevation 1,370'.

Fuel available.

3 miles W of Bemidji

Rental Cars
Small, privately owned airport.

Paved, lighted runway 3,850 x 60 ft

Hanger and tie downs

6 miles S of Bemidji
Other Transportation Options
Give us a follow to find inspiration for your next visit and share your own adventures!