Boating, Canoeing & Kayaking
Travel the route of the Ojibwe Indians and the early explorers as you paddle through marshes and intimate pine-lined corridors. Or plan a family water adventure watching for bald eagles, deer, and turtles sunning themselves as you pause for a swim and a campfire lunch. Or grab the tube for some splashing wave fun, or take a quiet tour by paddleboard. Bemidji has the perfect waters for your favorite lake activity!
Time on the water… a feeling of freedom…a time of meditation as you surround yourself in the elements of nature and free your mind from daily pressures. So when you consider that 25% of Minnesota's recreational waters are found in the Bemidji area, you realize that there is no better place to enjoy time on the water than in Bemidji!
There is perhaps nothing as nice as slicing across the open water in a boat with the sun on your face and wind in your hair. And there are approximately 60 designated public water access points available around Beltrami County where you can do so! Six concrete style ramps offer access to Lake Bemidji, as well as a concrete and carry-in ramps affording access to Lake Irving.
Boat rentals are available at Lake Bemidji and Itasca State Parks, as well as a number of resorts and lodges throughout Bemidji. Sailboats and wind surfers are available through Bemidji State University.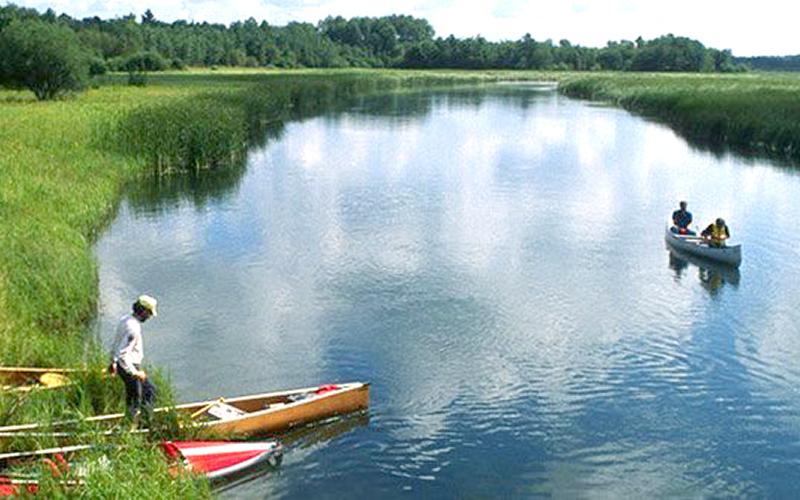 Mississippi River Trail Guide
The Mississippi, considered the greatest of American rivers presents many different faces to canoeists. For a wild and intimate setting, paddle the headwaters that begins at Itasca State Park and paddles to Bemidji. In its first 90 miles of its 2,384 to the Gulf of Mexico, the river winds through ancient lake beds, and occasionally rushes through narrow valleys of spruce. At Bemidji, the river flows through the first of several large lakes. This is the most scenic and the most remote of the Mississippi's Minnesota miles.
Give us a follow to find inspiration for your next visit and share your own adventures!