Enjoy a beautiful snowshoeing trek at either of Bemidji's two area state parks - Lake Bemidji and Itasca State Parks. In Itasca State Park, trails for snowshoeing include: Dr. Roberts, Schoolcraft, Brower, Mary Lake, LaSalle, or anywhere in the park except groomed trails and roads. Lake Bemidji State Park offers snowshoe rental and activities to explore the park forest on your own, or take a guided tour with a park naturalist. Both parks offer scheduled events as the Snowshoe Moon Walk where you can view the breathtaking northern stars as you tour by candlelight, as well as lacing workshops and snowshoe instructions.
Other notable snowshoeing spots around Bemidji include:
Movil Maze Recreational Trail System with an approximately 2 mile snowshoe trail.
Three Island Park with a 3K designated snowshoe trail along the beautiful Turtle River.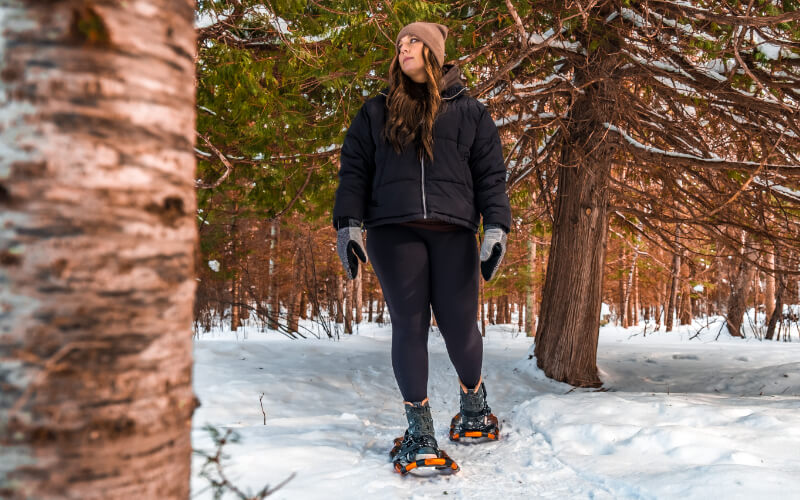 Give us a follow to find inspiration for your next visit and share your own adventures!