Snowmobile Trails in Bemidji
It is easy to see how Bemidji earned the title "Snowmobile Capital of the North!" With unmatched scenic beauty, excellent grooming, and an abundant number of trails-so many, the saying here is "Bemidji's got more trails than you've got time!" Great pit stops along the routes, too, with many Bemidji lodgings offering direct access to the trails.
Recognized as the Snowmobile Capital of the North by Minnesota Monthly, here are a few of the reasons why you should ride the Legendary trails of Bemidji…
Take a detailed look at the snowmobile trails.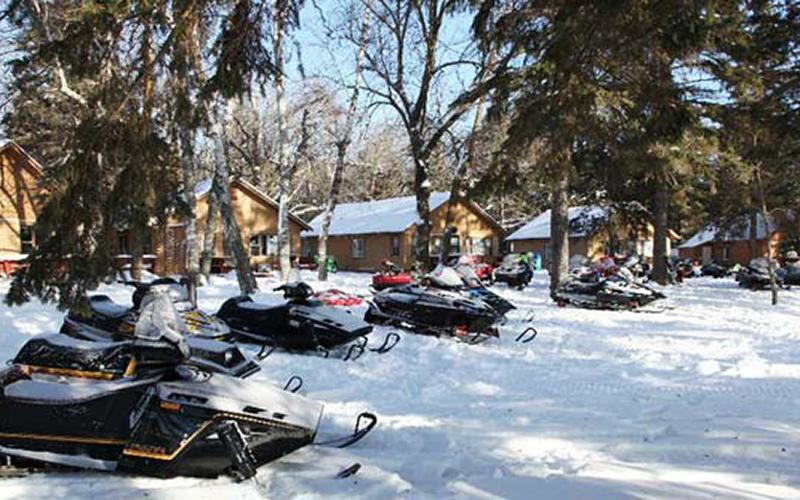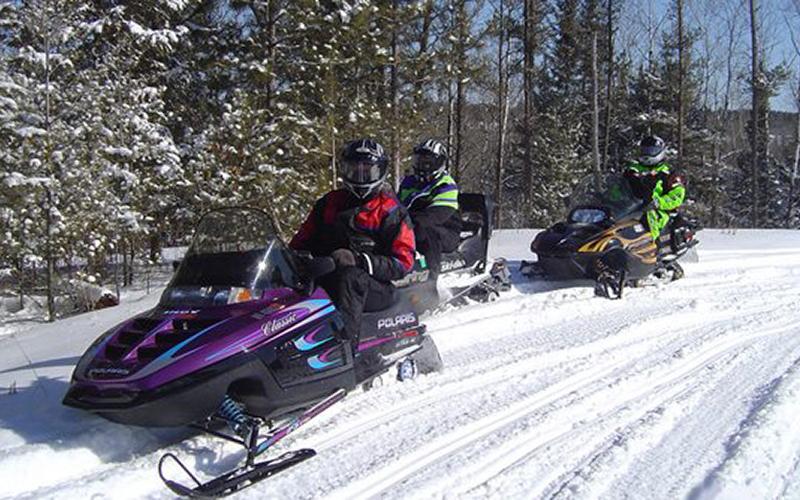 Bemidji has the best trail system.
No other area is as central to the state's 14,000 miles of trails. As the crossroads city for two major Minnesota Interconnecting Trail System routes, MITS-71 and MITS-2, MITS trails link up with hundreds of spur trails, guaranteeing riders connections to virtually any place in the state.
The MITS-71 consists of two major trails, the Paul Bunyan Trail which originates at Lake Bemidji State Park and runs 1,115 miles between Bemidji and Brainerd, and the Blue Ox Trail, running 110 miles north from Bemidji to International Falls, Winnipeg and beyond. The entire Paul Bunyan/Blue Ox Network is considered to be the longest "rail conversion to recreation trail" in America.
Bemidji's trails offer the most challenging and scenic ride.
The variety of terrain found in the Bemidji area makes the trails not only scenic, but challenging. Dash across 1,000 frozen lakes along the Continental Divide, over bogs, beside rushing streams, up rolling hills and through snow-draped forests.
One especially scenic loop off the Blue Ox is to jump onto the Buena Vista Trail in Buena Vista State Forest. Or head south on the Itasca and Becida Trails to Itasca State Park, site of the headwaters of the Mississippi River. Bemidji trails take you to historic sites, beautiful scenic lakes, forests harboring red and white pines more than 300 years old and through friendly, charming northwoods towns.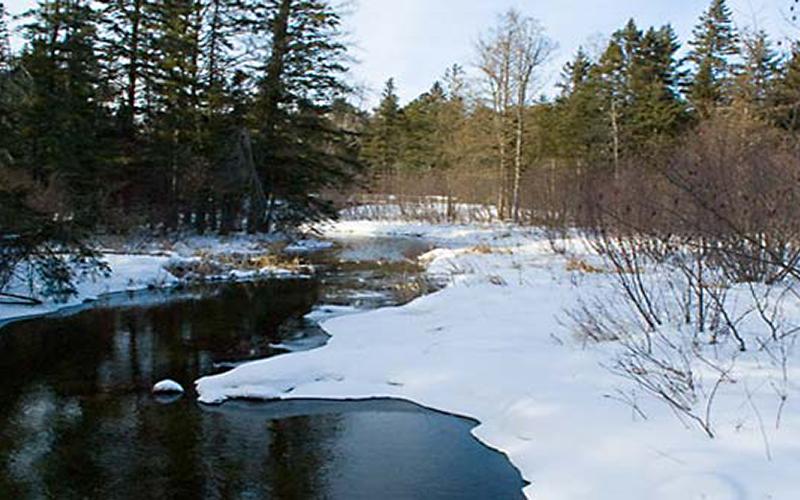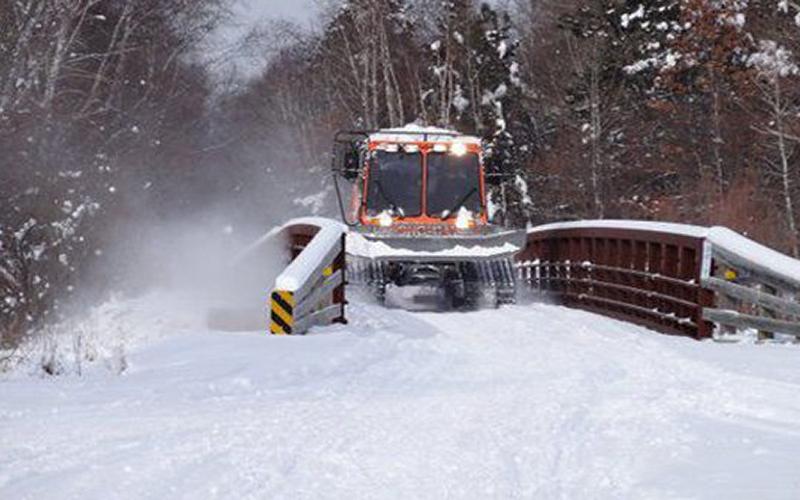 Bemidji takes pride in exceptionally well-groomed trails.
Groomed and well-marked are two qualities that rank Bemidji's trails as exceptional. With reference point trail signage every two miles, these highly rated routes will lead you to all parts of the state and back.
Trails officially open December 1st to April 1st, conditions permitting. Out-of-state snowmobilers need to check on trail fees. A Snowmobile State Trail sticker is required for all persons operating a snowmobile on state or grant-in-aid trails.
Give us a follow to find inspiration for your next visit and share your own adventures!