A Bustling Logging Community
One of the favored spots to enjoy a crisp, beautiful winter Bemidji day is at Buena Vista Village, the area's premier winter recreation center where visitors can enjoy both downhill and cross-country skiing, snowboarding, and tubing - all overlooking the breathtaking scenery of the Continental Divide. There is also the Lumberjack Hall of Fame to browse showing authentic, historic memorabilia from the logging days era.
Once a bustling logging community, Buena Vista Village is the area's best winter recreation center! Buena Vista, meaning "beautiful view" sits astride the Continental Divide which separates waters flowing north to the Hudson Bay and south to the Gulf of Mexico. At the top of the Divide, you will see spectacular scenery of forest and nine lakes surrounding the ski village complex.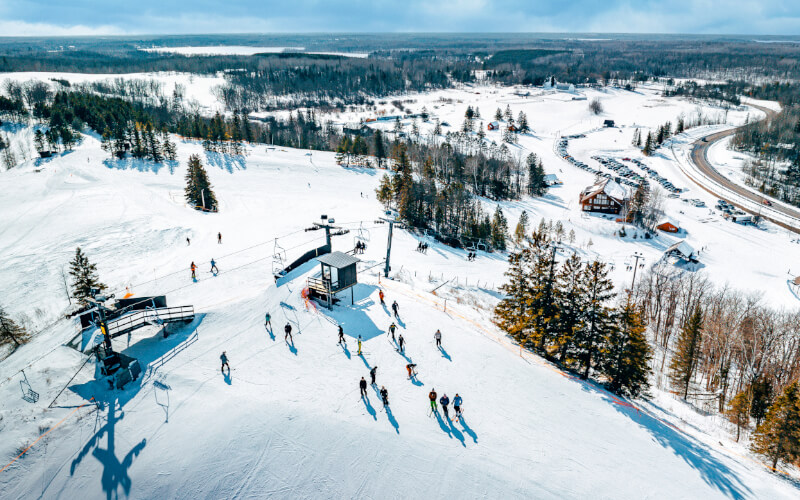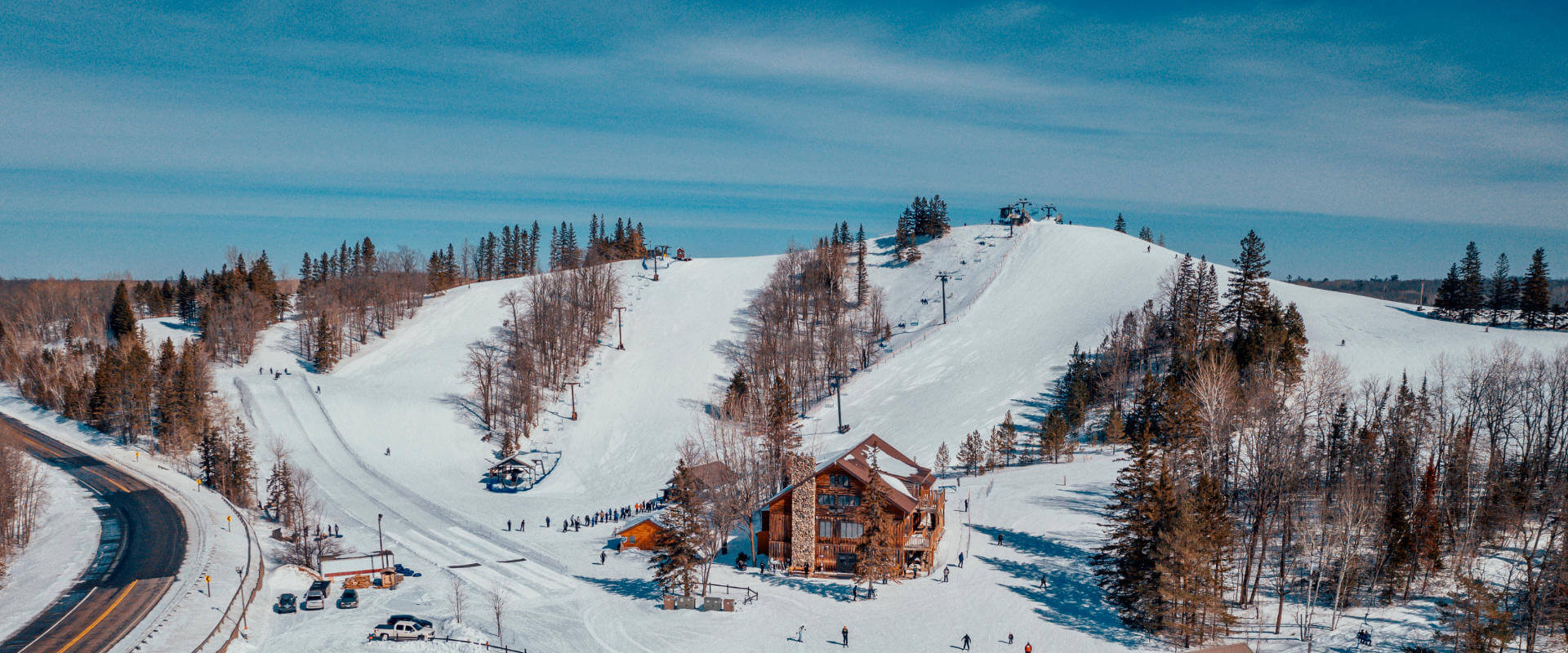 All To Enjoy at Buena Vista Village
Downhill Skiing • Snowboarding • Tubing
16 Runs
16 to 20% Rated Easy
55% Rated More Difficult
25% Rated Most Difficult
Lift capacity: 4 chairlifts, 1 rope tow, tube lift
Longest run: Earle's Happy Trail at 2000 ft.
Vertical drop: 230 ft.
Snow-making coverage: 100% of ski area
Length of season: Mid-November to March
Buena Vista is the area's premier spot to enjoy a host of favorite snow sports.
Many Outdoor Activities To Choose From!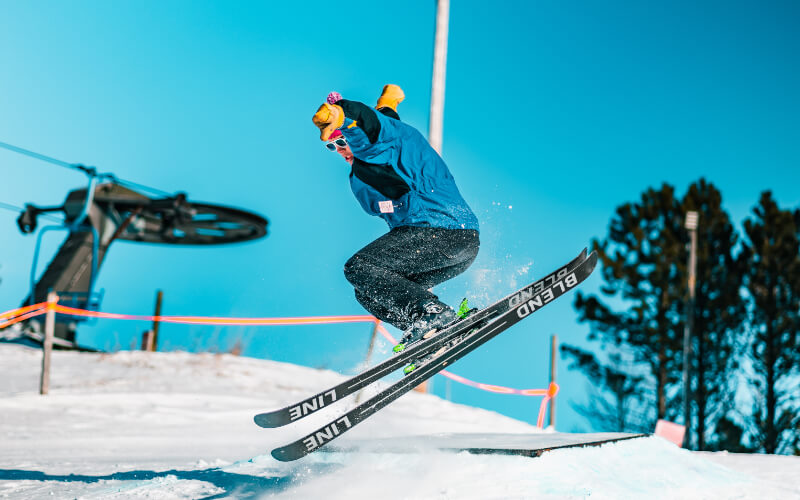 Downhill Skiing & Snowboarding
Enjoy 16 downhill runs, the longest 2,000 ft. and boasting a 230 ft. drop. There are four chairlifts and a beginners tow.
25km • Rated Intermediate to Experienced
As home course to the internationally famous Minnesota Finlandia and Snowjourn races, Buena Vista is recognized as having some of the finest trails and scenery in the Midwest. Nine lakes and vast forest can be viewed in distant panoramas along Buena Vista's 25 km of trails. The up and down landscape of Buena Vista makes it an ideal skiing terrain, as cross-country trails meander through forests of pine and hardwood, over rolling hills and skirt the shores of serene lakes.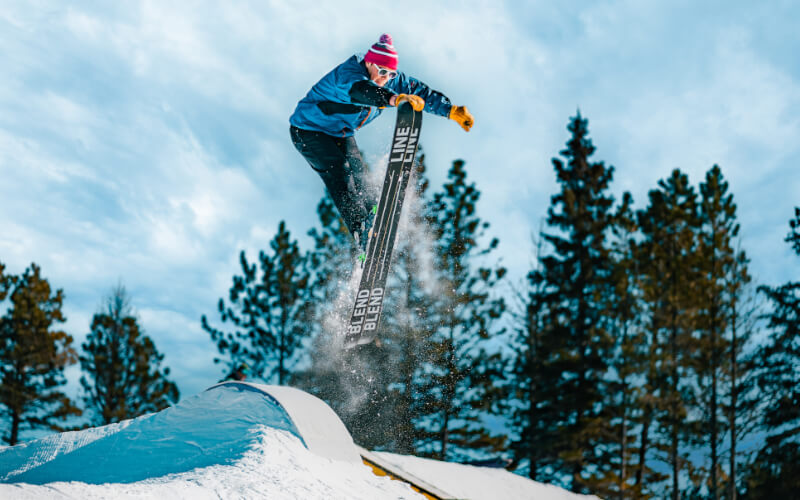 Terrain Park
Buena Vista offers two terrain parks- one is for juniors and one for more advanced ski and snowboarders. Learn tricks on boxes, rails and jumps. Special training sessions are available or can be arranged.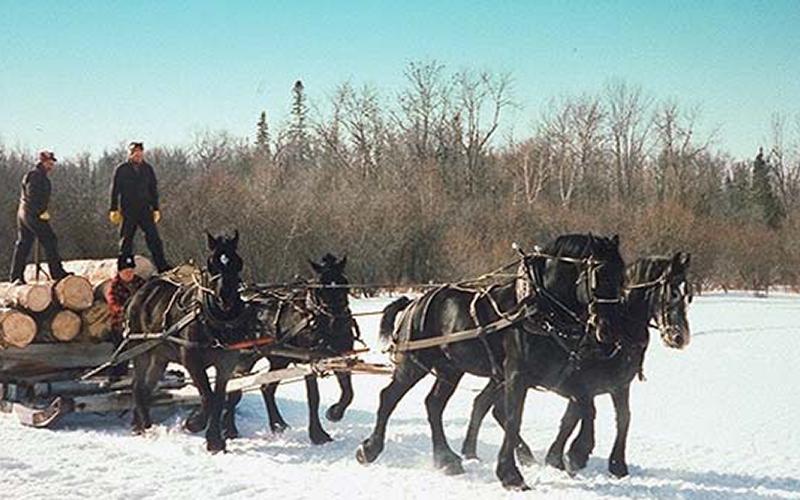 Historic Buena Vista Village
It is like taking a step back in time to the historic lumberjack days of Paul Bunyan when you stop at Buena Vista's Historic Lumberjack Hall of Fame. Here you can view a working sawmill, old-time logging sleighs, original logging paintings, an early1900's schoolhouse and log church, and more. Buena Vista is also a ranch with facilities that include horses, barn, round pen, corrals, etc.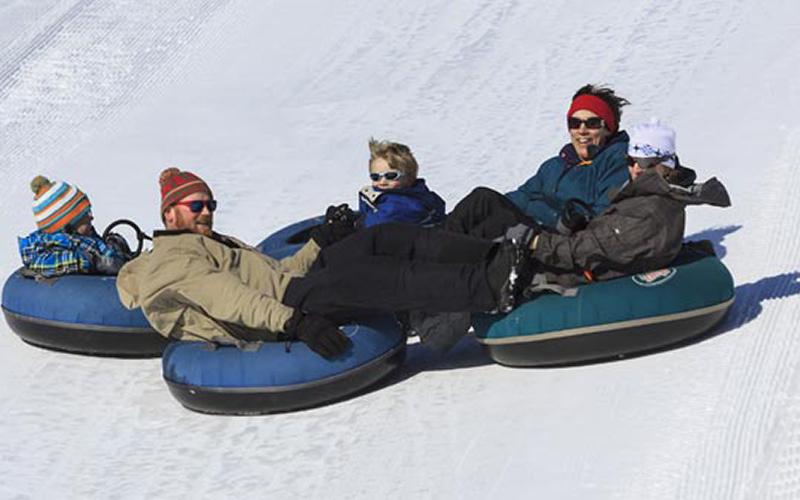 Tubing Park
Looking for a great family or group activity? Snow tubing at Buena Vista offers a day of excellent fun, exercising in the fresh air of the beautiful northland. Tubes and tow lift are supplied-the rest is up to you!
Buena Vista offers a full line of rental equipment (ski, snowboard and snow tubes), along with ski and snowboard lessons. On-site ski repair. Group events and competitions can be arranged.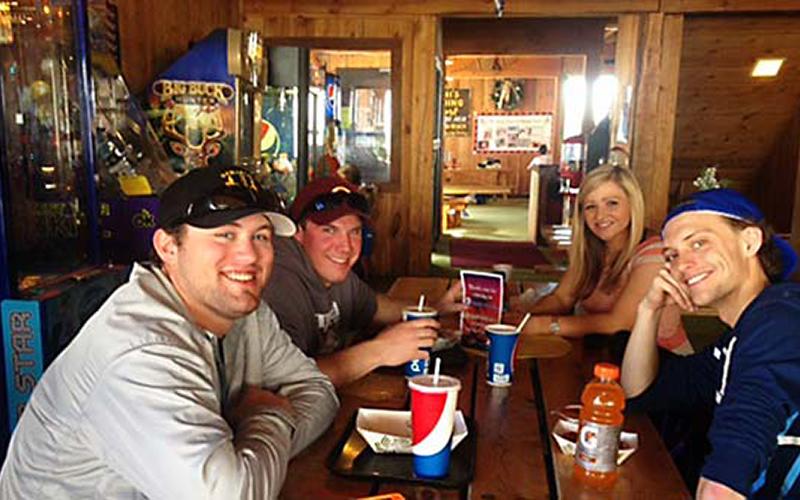 Continental Cafe & Chalet
Take a break from the activities in Buena Vista's three-story chalet with two warming fireplaces while enjoying a snack at the Continental Cafe. Perfect for birthday, holidays or just about any party, as well as team building and business gatherings.
Give us a follow to find inspiration for your next visit and share your own adventures!