Along the lake and throughout downtown is the Bemidji sculpture walk, named in 2015 as one of the five "Best Art Walks in Minnesota" by WCCO/CBS Minnesota.
Since 1999, Bemidji's Sculpture Walk displays work by area artists throughout downtown, with new works added to the program every year. Over 25 sculptures created by well-known artists make for a beautiful and interesting hike through the town of Bemidji. Each sculpture is carefully chosen, and many reflect some aspect of Minnesota life. The sculpture walk is free and changes annually, inviting new reasons to go back often. Supported by the community and curated by volunteers, the art walk is a favorite Bemidji attraction. Begin your tour at the Tourist Information Center where free parking and maps are available.
P.O. Box 1444, Bemidji, MN 56601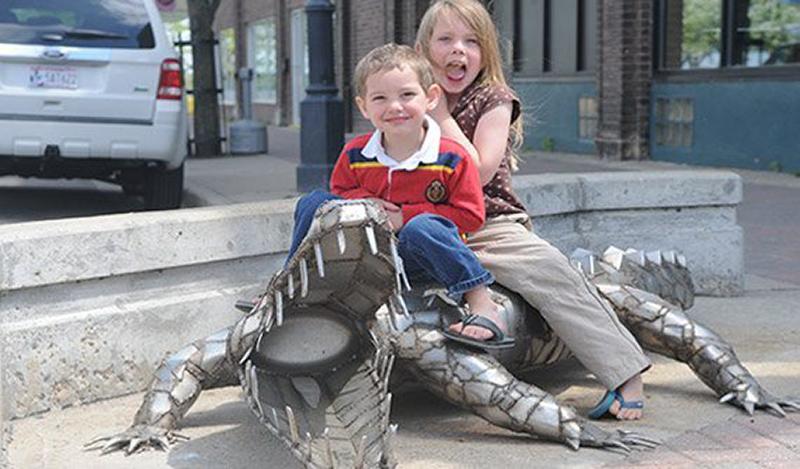 Give us a follow to find inspiration for your next visit and share your own adventures!