Armed with only a camera, binoculars, and the will to see and hear yet another elusive bird's call, birders flock to Bemidji for the thrill adding another to their life list! The confluence of four biomes that surround Bemidj offers the both serious and amateur birder an ever changing show, in every season!
One of only 3 cities in Minnesota to earn the designation "Bird City." click here to learn more about the diverse landscapes, seasonal species to see, and all of the excursions Bemidji has to offer bird lovers!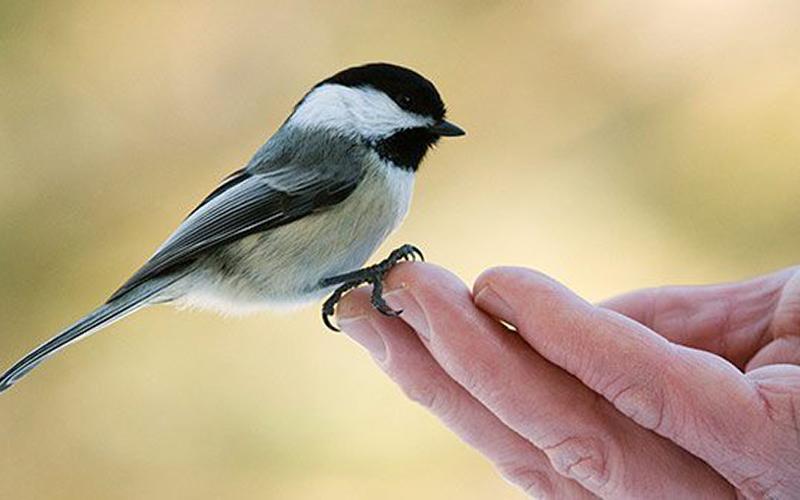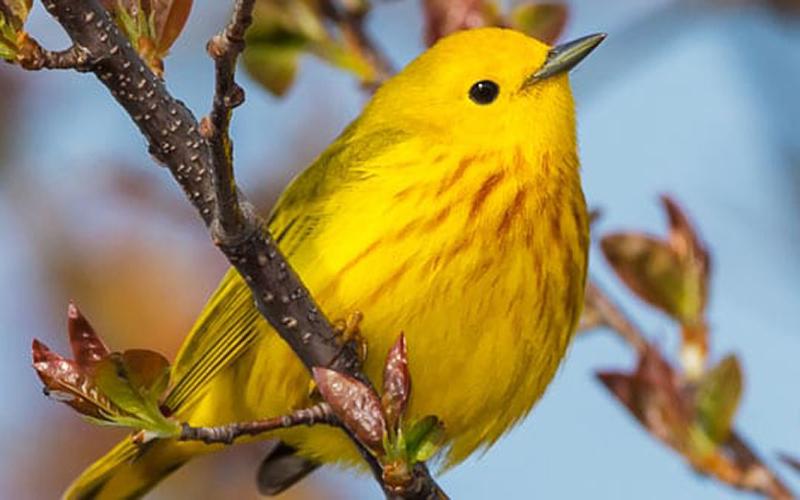 The migration of Warblers and other Songbirds is the highlight of Bemidji's spring birdwatching. Also seen are Trumpeter Swans, which have been becoming more common after recent reintroduction efforts. Sharptailed Grouse and Prairie Chicken are also species which may be seen in the vicinity and their spectacular spring displays are not to be missed.
Uncommon species to look for at this time of year include the Yellow Rail, found in the sedge bogs around Leech Lake, the Short-eared Owl, spotted in the Red Lake Peatland, the Boreal Chickadee and the Blackbacked Woodpecker found in many of the forest lands. The Connecticut Warbler can be found to the north in the Beltrami Island State Forest, and the Eagles are seen commonly at their nest sites at the top of large white pine trees. Loons are also a must see as they are found in most lakes in the Bemidji area. Other favorites are Red-necked Brebes and Black Terns, both species which nest in the shallow wetlands so common in the northland. Also a favorite species for birders to pursue, the Northern Goshawk is an elusive forest dweller, found nesting in the nearby Chippewa National Forest.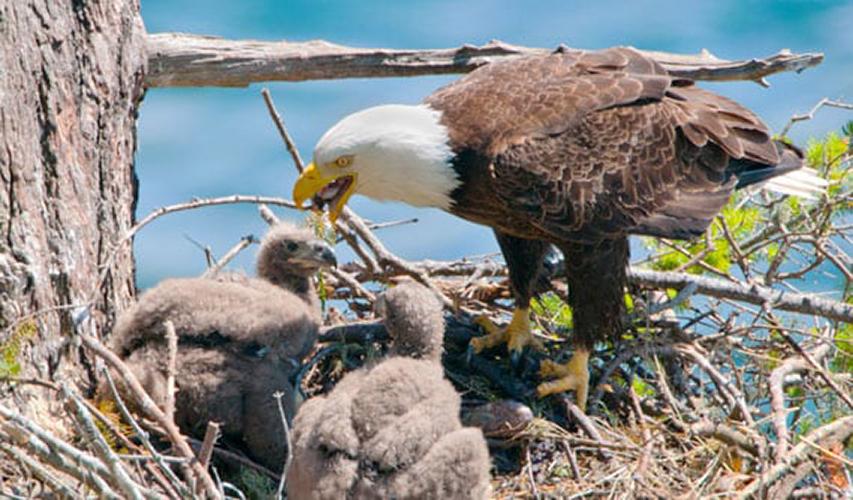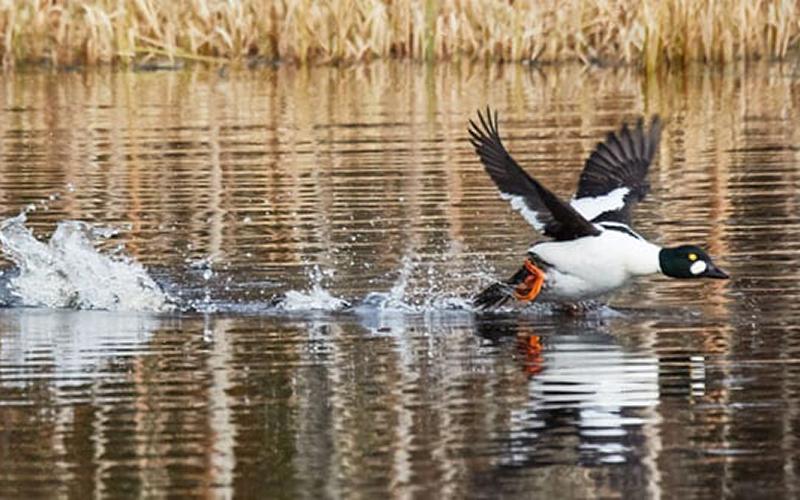 This season is a wonderful time to look for migrating ducks. Lake Bemidji has Common Merganser, Scoup, Golden Eyes, Tundra Swans and an occasional rarity such as a White-winged Scoter, all fall visitors on the lake. Also seen during fall migration are the Songbirds, Peregrine Falcons and Rough-legged Hawks.
Hawk Owls and Great Gray Owls regularly cross the border to spend winter in the northern parts of the region. Good viewing sites are the tamarack woods along Highway 72, north of Waskish. Other owl visitors such as the Boreal Owl, and the Snowy Owl can also be seen in the vicinity particularly in owl "invitation" years. Other unique birds seen at feeders in the northland include Crossbills, Pine Siskins, Pileated Woodpeckers, Pine Grosbeaks and Purple Finches. Large numers of Bohemian Waxwings, Nuthatches, Common Redpolls and Evening Grosbeaks have also been seen. Less common sightings include Northern Goshawk, Golden Crowned Kinglet and Northern Shrike.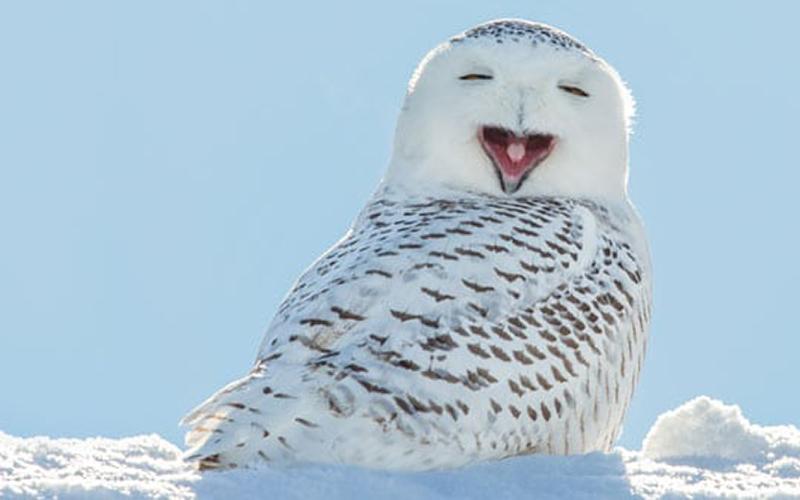 In addition to having many unique bird species in the immediate vicinity, Bemidji is an excellent hub in which to be situated for excursions to more far reaching and remote locations.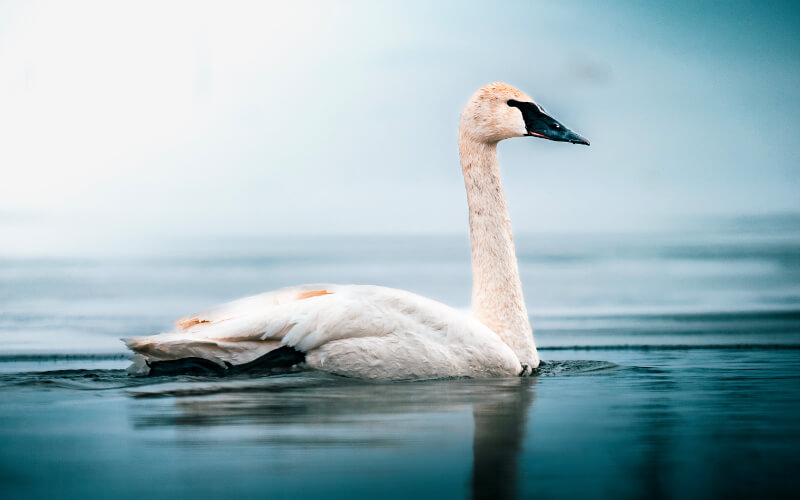 Begin at the Bemidji Visitor Center and the statues of Paul Bunyan and Babe the Blue Ox. The Lake Bemidji waterfront offers birding opportunities year around. Walk along the lakeshore in either direction and watch for Bald Eagles, Ospreys, Common Loons, Common Mergansers and other waterfowl, Canada Geese, and uncommon migrating species such as Lincoln's Sparrows and American Pipits.
Within 2 miles of downtown Bemidji, check out the Paul Bunyan Bike/Walking trail. Park at the Gould Ave lot or the Sanford Events Center and walk the paved trail along Lake Bemidji north to the outlet of the Mississippi River. Migrant songbirds, gulls, and waterfowl can be found along the east shore and there's a Bald Eagle nest east of the trail. Rent a bike and explore the Paul Bunyan Bike trail and connectors.
Another birding spot is Diamond Point Park just north of the Bemidji State University campus.
Stop by Cameron Park during June and July to view a thriving colony of Purple Martins.
According to local birders, this is the premier bird watching spot in the vicinity. There are over 12 miles of trails, and habitats ranging from lakeshore to stream to hardwood forest to mixed conifers and bog. The bog is accessible via a boardwalk and yields sparrows and warblers. During late June the bogwalk's showy Ladyslipper orchids are in full bloom. The Rocky Point and Bass Creek trails are especially productive during spring for migrant songbirds.
Located in the Chippewa National Forest, circles Pike Bay of Cass Lake. Best birding begins at the south campground, then walking or biking east along the lakeshore. Expect Bald Eagles, Common Loons, and forest warblers.
This 40,000 acre park is a premier birding location with a wide variety of northern habitats. Drive or bike the 15 mile long Wilderness Drive and admire the old growth red and white pines while listening for Canada Warblers, White-throated Sparrows, and other forest dwellers.
Based in the town of Waskish, the Recreation Area includes both a sandy shoreline of Upper Red Lake and a world class mile long board walk, located 7 miles north of Washkish on Highway 72. This amazing bogwalk meanders through otherwise inaccessible conifer bog and patterned peatland and is a must-visit destination for birders. Look for Boreal Chickadees, Connecticut Warblers, and Northern Hawk Owls while admiring the dwarfed black spruces and carpet of lichens and sphagnum mosses. The Recreation Area is also a part of the Heart of the Bog Birding Trail.
This Trail System is truly a special find. Three of the trail loops are found just north of Bemidji and represent a wonderful opportunity to easily experience the rich Minnesota north woods environment. Below on the map are the Northhome Trail, Waskish Trail and The Dishpan Trail.
Sites & Names
1. Big Bog State Recreation Area - North Unit
2. Big Bog State Recreation Area - Waskish
3. Battle Lake Hills Trail/Ski Area
4. Northome Park/Bartlett Lake
12. Lost River Peatland SNA - West
13. Lost River Pealand SNA - South
16. Red Lake Peatland SNA
46. Lost 40 SNA
47 Dishpan WMA
55. Seretha Lake Access
56. Blanchard Forest Road
57. Dark Lake Access
58. Clear Lake Access
59. Flowing Well
63. Co Rd 36 Bog
64. Shoreline Drive Rice Paddies
66. Lost River Forest Rd West
67. Lost River Forest Rd West
68. Lost River Forest Rd West
76. Northome WTP
77. Kelliher WTP
86. Popple River
87. Nature's Lake Access
Information provided by Heart of the Bog Birding Trail
Bemidji Birding Designation City
Audubon Minnesota designated Bemidji as the state's third Bird City on June 10-11, 2017.
Bird City Minnesota recognizes and celebrates communities with a long-term commitment to:
Creating Bird Habitat
Reducing Threats to Birds
Engaging citizens in birding, bird conservation, and outdoor recreation
Bemidji earned this prestigious designation for being a great place for birds, and people, because of the many Bemidji organizations, agencies, and residents involved in conservation and stewardship projects that benefit birds and other wild creatures. Programs have been developed dedicated to live hawks and owls; to reducing bird strikes; and with BSU students banding purple martins as they are involved in important research. Other activities include the "Birds, Bees, & Butterflies - Bemidji" project that promotes planting native wild flowers, shrubs and trees. You will also see signs and activities around the city that highlight gardens to promote bird and pollinator-friendly plants.
About Birding in Bemidji
Birding in Bemidji has been the source of numerous articles as well as national and international media coverage. The following includes just a few of the recognition Bemidji has received…
Natural Landscapes - Bemidji Region
Bemidji is at the confluence of three major ecological biomes found in Minnesota - making the area home to a wide variety of bird species. Although Bemidji is situated in the northern conifer forest, it is only 40 miles to the southwest that deciduous forest with its oaks and maples is found providing habitat for Golden-winged Warblers, Least Fly-catchers and the Rufous-sided Towhee. Located 80 miles to the west is the Red River Valley, with native prairie remnants home to Meadowlarks, Sandhill Cranes and Prairie Chickens. North of Bemidji lies some unique peatlands and associated conifer bogs populated by Sharp-tailed Grouse, the Great Gray Owl and the Connecticut Warbler.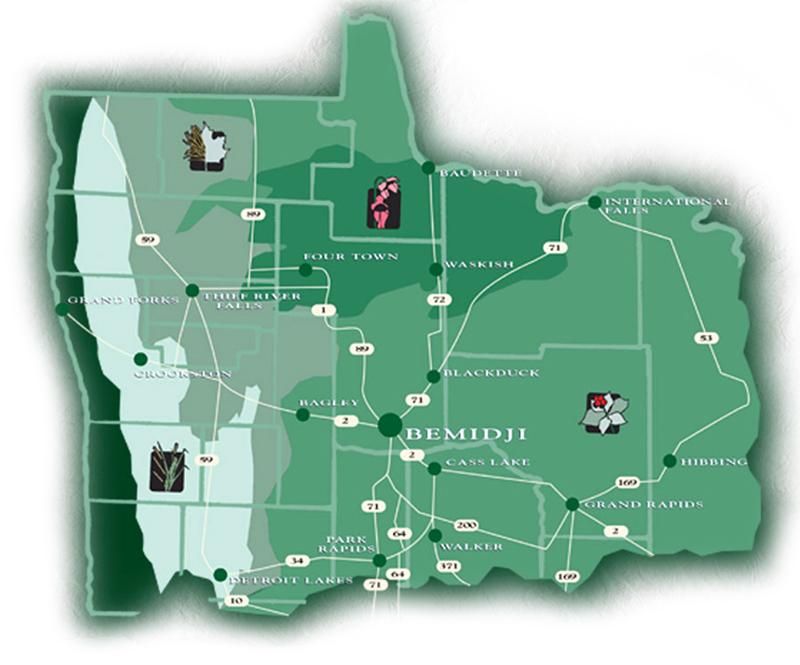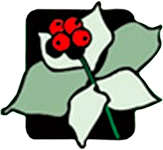 Old Pine Forest
Few ancient pines remain in Minnesota but within only a short drive two prime old pine forests may be visited. Itasca State Park has more than a thousand acres of uncut forest along Wilderness Drive and east of Blackduck, the Chippewa National Forest's "Lost 40" escaped the loggers axe. Both areas have trees that exceed 250 years old. In spring look for migratory Warblers, summer resident Black-backed Woodpeckers and in winter, White-winged Cross Bills or Boreal Chickadee's. Also look for Bay Breasted, Cape May, Magnolia and Pine Warblers. Where the pines and hardwoods meet, Ruffed Grouse, Chestnut Sided Warblers, Indigo Buntings, White-throated Sparrows and Song Sparrows are all frequently seen or heard. Also watch for Cooper's Hawks and Red-shouldered Hawks.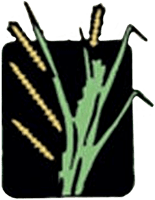 Prairie West
The last remnants of Minnesota's remaining prairie tracts, are also located within striking distance of Bemidji, some one and one-half hours west. Only 150,000 acres of native prairie remain out of an original 18 million acres in the state. There are some premier SNA's which display all the qualities of original vast native prairie such as diversity of plant species, treeless expanses, and dunes. These areas, located near Crookston, such as Pembina Trail Preserve SNA and Agassiz Dunes SNA, are excellent places to go to view prairie wildlife such as Prairie Chickens booming in the springtime, Meadowlarks and Sandhill Cranes. Also, prairie flowers are in bloom for several months; look for the rare White-Fringed Prairie Orchid and the Blazing Star.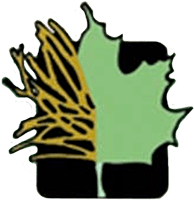 Northern Hardwoods
While Bemidji is pictured with towering pines, visitors will also find some natural areas dominated by hardwoods. In these woodlands, sugar maple, basswood, and red oak are prominent. These woodlands provide a more diverse habitat for wildlife with a ground cover of spring flowers, a shrub layer for nesting and under story trees in which to feed. Look for insect eating and cavity nesters in the hollow maples. Look for Golden-winged Warblers, Least Flycatchers, Rufous-sided Towhee and Yellow Billed Cuckoo.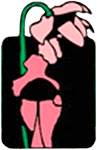 Peatlands North
Minnesota has some of the world's most unique peatlands and associated conifer bogs. These wet areas, where the water table is very near the surface, are underlain with as much as several hundred feet of decomposing vegetative peat. These are vast wilderness areas of Black Spruce, Tamarack and sedges that are populated by unique bird species such as the Sharp-tailed Grouse, the Great Gray Owl, the Short-eared Owl, and the Connecticut Warbler. The Red Lake Wildlife Management Area (WMA), Red Lake Peatland, and Scientific & Natural Area (SNA) located 2 hours north of Bemidji are excellent examples of the peatlands.
Give us a follow to find inspiration for your next visit and share your own adventures!