Built in 1937, Eastman Kodak recognized Paul Bunyan and his Blue Ox Babe that stand along the shore of Lake Bemidji near the Tourist Information Center as the second most photographed icon in the nation. To this day, thousands of visitors come to see and be photographed with the legendary Paul and Babe.
Paul Bunyan and Babe continue to enjoy participating in area events! Over the years Paul has donned a Lumberjack-sized hard hat, (during construction of the Tourist Information Center), a stocking cap and Babe has worn sleigh bells around his neck during The Night We Light winter celebration. Here are a few photos of the dynamic duo participating in other area events and welcoming visitors to the First City on the Mississippi.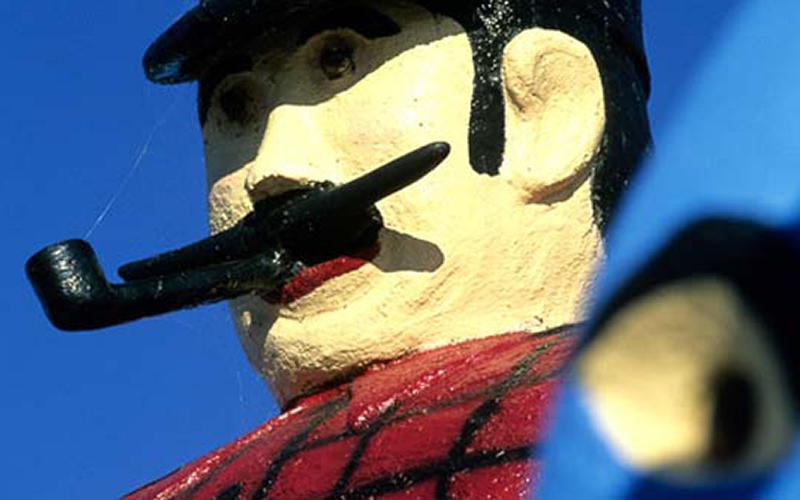 Photos with Paul Bunyan & Babe
Give us a follow to find inspiration for your next visit and share your own adventures!